Sam Haskell Jr. apparently couldn't stomach the gore depicted in a horror movie — something he told a pal earlier this year … even though he's accused of being a butcher.
TMZ has obtained IG DMs from May 2023 that Samuel — the son of Hollywood super-agent Samuel Haskell Sr. — sent to his ex-personal trainer Troy Piedade … which touched "The Forever Purge," a flick that SHJ said made him queasy 'cause of the dismembered bodies.
Take a look at the back-and-forth between them yourself … it's pretty eye-opening.
As you see, Sam brings up 'The Purge' and writes … "Forever purge was a little different fools really be getting chopped up in Mexico for real it's hard for me to enjoy a movie about it, I'm down with purge 2 anarchy." He then goes on to say that he wants to make a movie with Troy.
We talked to Troy, who now tells us that over the course of the 14 years that he knew Sam … he sensed something a bit off when he started actually training him in 2009 at Bally's in Encino.
Troy says that he feels Sam was very troubled, claiming that the guy would go out of his way to mess with people at the gym … because he knew he (Troy) would protect him.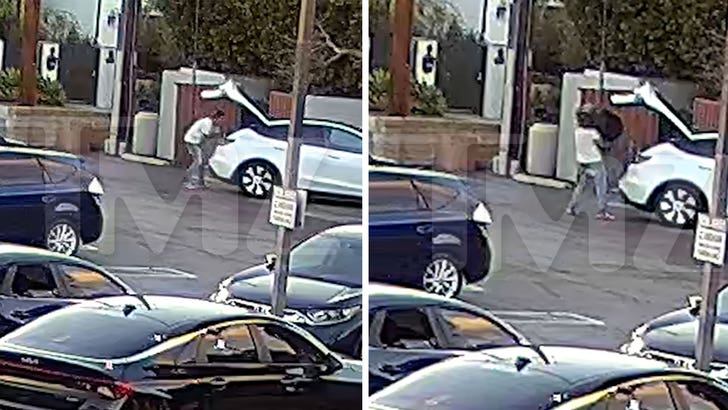 11/7/23
TMZ.com
Despite his odd behavior, though, Troy tells us he never thought his former client would go as far as murder … something the authorities in L.A. County have alleged against Sam.
Troy says he and Sam kept in touch over IG after he left the gym, where they regularly discussed topics such as horror movies and fitness … including this brief chat about chopped-up bodies, which Sam said were too much for him. FWIW, law enforcement sources tell us the LAPD is aware of Sam's interest in horror movies and they're looking into it.
On Monday, L.A. County District Attorney George Gascón announced that Haskell Jr. was hit with 3 counts of murder in the death of his 37-year-old wife, Mei, and her parents … 72-year-old Gaoshan Li and 64-year-old Yanxiang Wang.
Of course, this came after we published video that appears to show Sam dumping what very well may have been a body. A homeless person found a human torso at the same dumpster the very next day.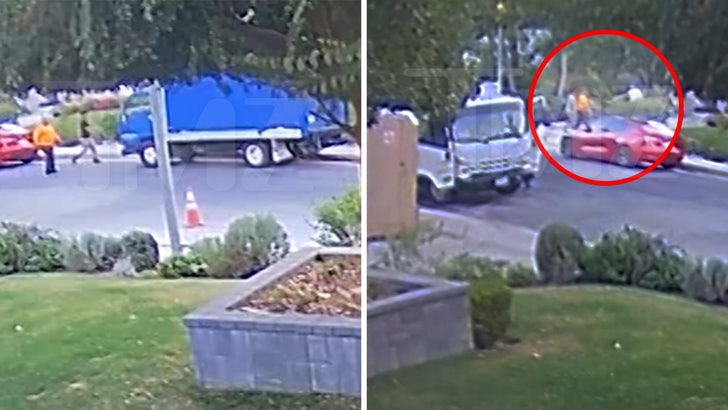 11/7/23
TMZ.com
There's more video that appears to show Sam giving/receiving other bags … which day laborers alleged contained human remains. Seems like the cops believed them.
If convicted, Haskell Jr. could face life in prison without the possibility of parole.