Phil Mickelson's life has been full of controversies. Be it his betting and gambling habits, or other players taking a jibe at his lifestyle, he has always found the limelight of the media. When he joined the Saudi-backed LIV Golf in 2022, fans and veterans bashed his decision and heavily criticized him.
Recently, former PGA Tour star Frank Nobilo spoke with Gary William in an episode of Five Clubs, an Apple podcast. The Kiwi golfer has been the latest on the list of veterans and experts to share a thought on the six-time major champion.
Nobilo stated that he admired Phil Mickelson's 'skills and ability'. But, the latter's 'statesman role' for the LIV Golf league had been awful and made him sad. He was quoted by the Mirror as saying,
"I look at that Phil – as a contemporary as well; I played a lot against him – that I admire his skill and ability. And then I see the statesman role, which is really what it is now, and it's very disastrous. It saddens me."
Former PGA Tour pro Frank Nobilo pointed out the books that had many stories about Phil Mickelson. He said that all the 'bad stuff' about the six-time major champion was true. The 63-year-old Kiwi added that he knew how Phil would behave on any given day.
"The books that are written, and obviously at the moment we're only hearing the bad stuff about Phil — they're all true, to be honest. I've suffered with Phil, whether it's a Presidents Cup on the other side and some of the things that I know how he can behave," Nobilo said.
Nobilo added that Phil Mickelson always had "dual personalities", and that was a shame on the latter.
"Sadly, Phil is always going to be – there's dual personalities, and it's a shame. That's the tragic part of it right now," Nobilo said.
---
"They are wanting to be a part of it" – Phil Mickelson says many players want to be part of LIV Golf in the upcoming 2024 season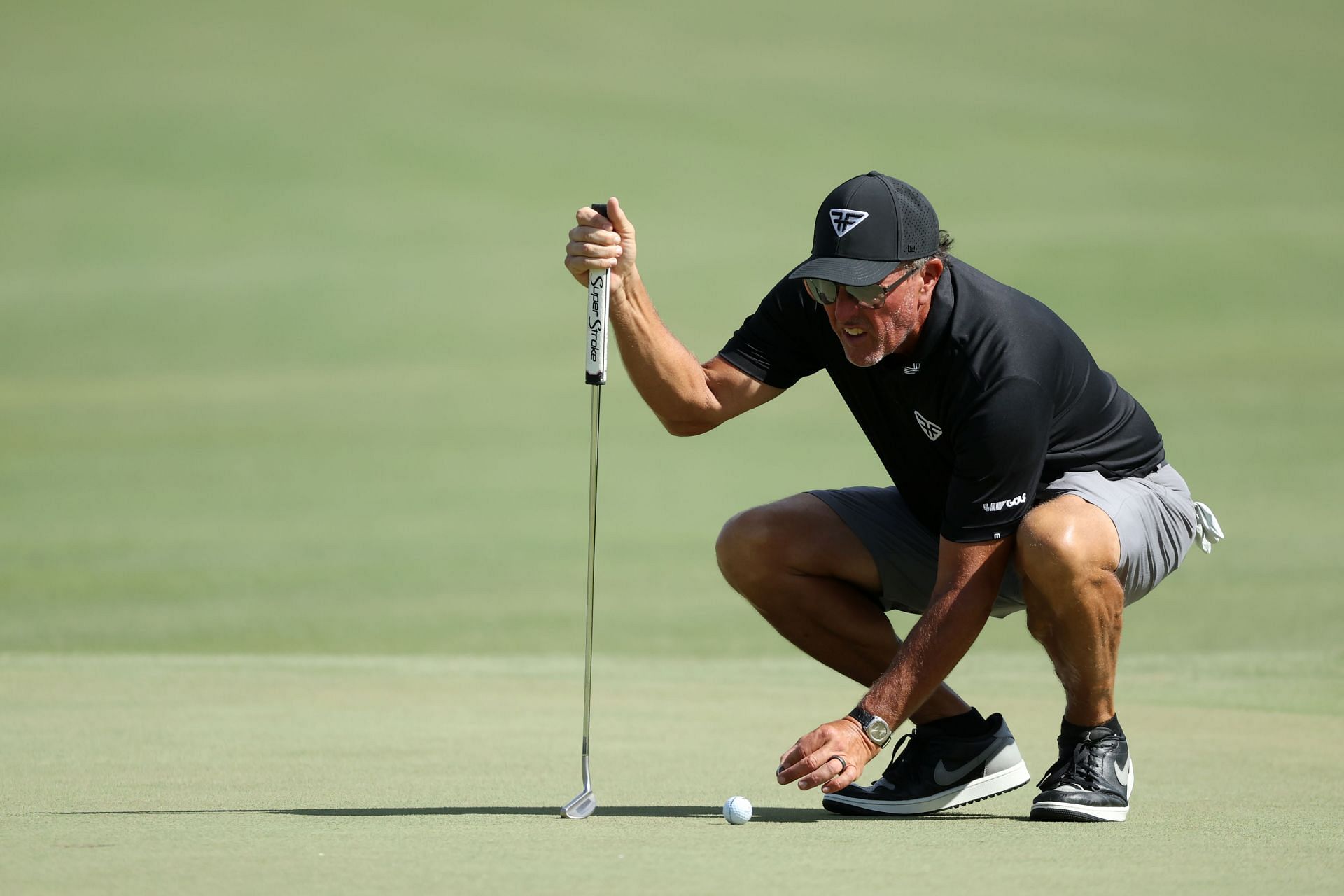 After the Miami Invitational last month, LIV Golf wrapped up its 2023 season. They are planning to move forward with the off-season player movement and the promotions event in Abu Dhabi later in December.
The HyFlyers GC captain and an integral spokesperson of the Saudi-backed league, Phil Mickelson, last month said that the players wish to join the league after seeing its structure, format, and team aspects. He was quoted by Mirror as saying,
"When players look at LIV, they are wanting to be a part of it. "
Phil Mickelson added that a lot of players have reached out to him and questioned him about the spots available for the 2024 season. The former Masters Champion said more players than the spots are willing to be part of the LIV Golf.
"There's a lot of players that see that and want to be a part of it. The question is how many spots are available? There's a lot more players that want to come than there are spots," Mickelson said.
The LIV Golfer is currently playing for the promotions event in Abu Dhabi. The tournament is scheduled at the Abu Dhabi Golf Club from December 8 to 10. It will determine three players who will earn the contract for the 2024 season.