The New York Giants' quarterback conundrum forced them to thrust undrafted rookie Tommy DeVito into the spotlight.
Starting quarterback Daniel Jones, who missed the team's 13-10 loss to the Jets in Week 8 with a neck injury, suffered a season-ending torn ACL during last week's 30-6 loss to the Las Vegas Raiders. Backup quarterback Tyrod Taylor suffered a rib injury in the Giants' loss to the Jets, forcing DeVito to enter the game, who finished the game with -1 passing yards after seven attempts.
The rookie was again forced to come off the bench after Jones' injury against the Raiders. While the Giants suffered a brutal loss, the quarterback fared much better, completing 15 of his 20 pass attempts for 175 yards and one touchdown with two interceptions.
•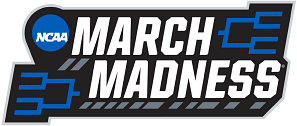 The Giants' think tank was impressed with what DeVito produced and has handed him the team's starting quarterback role for the rest of the season.
Tommy DeVito living with his parents
What makes Tommy DeVito's wholesome story of third-string-quarterback-to-starter is his background. The quarterback is from Livingston, New Jersey, situated only 20 miles from MetLife Stadium, home of the New York Giants.
The rookie, who played in 26 games for Syracuse between 2017 and 2021, is using the proximity of the town he grew up to his advantage by living with his parents. When asked why, DeVito explained:
"I don't have to worry about laundry, what I'm eating for dinner, chicken cutlets and all that is waiting for me when I get there. My mom still makes my bed. Everything is handled for me."
Tommy DeVito contract: How much will the Giants QB earn in 2023?
The undrafted free agent signed a three-year, $2.7 million deal with the team after the 2023 NFL Draft. He'll earn $750,000 as a base salary during the 2023 season, which could rise to $905,000 with bonuses.
Given DeVito's lowly contract as a starting quarterback in the NFL, the decision to live with his parents could also have financial motivation. The median listing price of houses in Livingston, New Jersey, is $1.3 million. It makes fiscal sense for DeVito to continue living with his parents until he can secure his future in the NFL with a big contract.
The rookie quarterback has eight games to impress the Giants or another NFL team and secure his future. DeVito's first test will be against the Dallas Cowboys on Sunday.