Royce Reed met Dwight Howard before the big man even played his first NBA game. They met when Howard and his buddies went to watch a movie and saw Reed together with her friends as well. The former Miami Heat dancer at that time, dated someone. An unfortunate circumstance, however, allowed Howard to play a significant part in Reed's life.
Slowly but surely, Howard started bringing Reed to events and introducing her as "my girl." From friendship, the two bonded until they eventually became a couple.
Royce Reed didn't make it easy for Dwight Howard early on. Here's what she had to say in an interview with Carlos King about how she treated the former high school basketball superstar:
•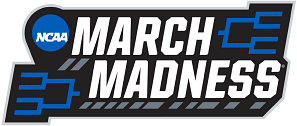 (1:08:40 mark)
"When we see Dwight [Howard] and stuff again, he asked me for my number, so he got my number. For like the first month, I didn't give him any real hope. Cause if he called me before 10 o'clock, I was like, 'It's too early.'
"I was just trying to make my [ex-boyfriend jealous] cause I thought we were getting back together. I was trying to make him jealous. So when I realized we weren't actually getting back together, I was like, 'Let me start being me.'"
From there, Royce Reed and Dwight Howard became an item. They eventually were in a relationship for roughly three years. She gave birth to Braylon Howard on November 18, 2007.
Braylon is the eldest and one of Howard's five kids from different women.
---
Royce Reed claimed Dwight Howard cheated on him with one of the Miami Heat dancers
Royce Reed's relationship with Dwight Howard started slowly but ended with quite a bang. She pointed out that the beginning of the end started when the basketball star could no longer remain faithful.
Below is what she said to Carlos King about how the relationship died:
"I remember the date that Braylon was conceived and even how that happened. I had found out that he was cheating on me with a girl that I was on the team with. Some of my teammates knew so that caused a rift between me and some of my teammates. We're all okay now, we just had our Heat reunion.
"I broke up with him. I wasn't answering his calls. I was like, 'Leave me alone, I hate you.'"
Still, she couldn't easily let go of Howard and met him again after she spent a couple of weeks in Acapulco, Mexico. When she returned, it was a coincidence that the Miami Heat were scheduled to face the Orlando Magic.
Royce Reed found out that Dwight Howard had been begging her to talk to him. She eventually agreed to talk and went to his hotel. The two started dating again. Months later, Braylon Howard was born.
---
Also read: "I was hoodwinked": Royce Reed reveals Shaquille O'Neal's ex-wife Shaunie Henderson tricked her into joining Basketball wives
Edited by Michael Macasero