Last week, LeBron James made the bold claim that he'd be just as dominant a player if he never played for the Miami Heat. Recently, one former All-Star gave his case as to why that statement is factual.
During a recent episode of "Gil's Arena," Gilbert Arenas took a shot at "Heat Culture." He feels that term is overrated and doesn't hold up with one of their more recent championship winning teams. While the term is ofently used now, Arenas doesn't feel that was the case when Dwyane Wade and Shaquille O'Neal were leading the team.
"They were so talented that they didn't listen to that man (Pat Riley), they in the strip club every night," Arenas said. "They had a basketball court and a barber shop in there because they were in there so long. Where was the heat culture then?"
•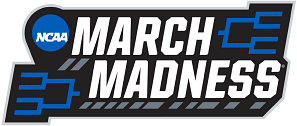 LeBron James ended up playing four seasons with the Miami Heat, where he'd go on to win a pair of championships alongside Wade and Chris Bosh. Along with the titles, he also secured two Finals MVPs and two regular season MVPs.
---
Would LeBron James be just as dominant if he didn't play for the Miami Heat?
The Miami Heat helped LeBron James get over the championship hurdle, but it's tough to argue they had anything to do with his dominant. Prior to his arrival in 2010, he was already one of the top superstars in the NBA.
Looking at his entire career, one could say LeBron was less dominant of a player during his tenure with the Heat. Because he was playing alongside fellow stars Dywane Wade and Chris Bosh, his touches and production saw a slight dip.
At the end of the day, LeBron is one of the greatest players to ever play the sport. He would have been a dominant player no matter what team or situation he ended up in. Whether it was playing with a lackluster supporting cast like his early years with the Cleveland Cavaliers or a superteam, his mark would be left on the game.
When LeBron left the Heat to go back to the Cavs, he was still every bit as dominant. His performances against the Golden State Warriors in the NBA Finals are still some of the most notable of his entire 21-year career.
Given that even Norris Cole admitted that "Heat Culture" had a slightly different meaning to LeBron, the LA Lakers star has a right to make his claim.
Edited by Kevin McCormick