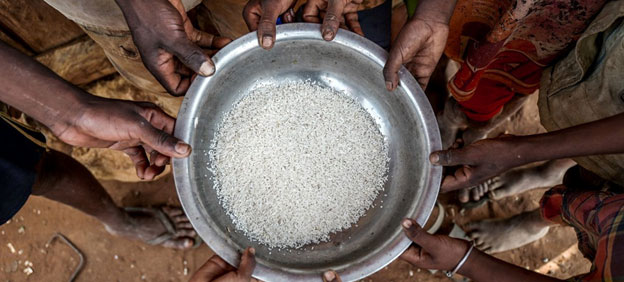 Opinion

by Vibha Dhawan (

new delhi, india

)
Inter Press Service
NEW DELHI, India, Nov 10 (IPS) – For a long time, the agriculture sector has been heralded as a success story for India. Spurred by the Green Revolution, it provided a path-breaking solution to feed the country's burgeoning population starting in the 1960s.
However, in recent decades, intensive land use and inequitable water resource management, compounded by a swelling population, prevailing poverty, depletion of natural resources, and a rapidly changing climate have put tremendous pressure on the country's agricultural output.
The 2023 Global Hunger Index ranked India 111th out of 125 countries, indicating a serious level of hunger, with concerns growing about the possibility of long-term food scarcity. And earlier this year, The Women and Child Development Ministry found that nearly 8% of the country's children were malnourished.
A similar situation pervades in various parts of the world:?139 million people?plunged into acute food insecurity in 2021, and in 2022, an estimated?2.4 billion people worldwide did not have regular access to safe, nutritious, and sufficient food.
The Famine Early Warning Systems Network has projected approximately 100 million people worldwide will need food assistance through early 2024, in large part because of the El Niño.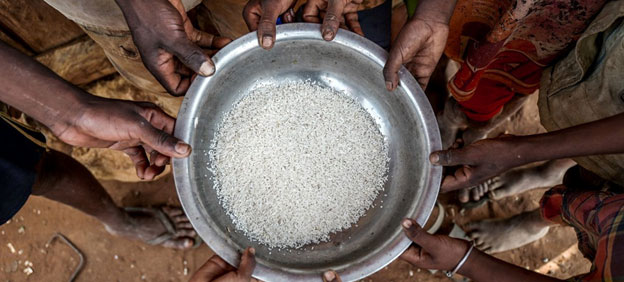 The food crisis continued to worsen last year, as the tremors of the Russo-Ukrainian War and its trade policies and the economic impacts of the COVID-19 pandemic were felt across the globe. As of October 30, 2023, 19 countries have implemented 27 food export bans, and seven have implemented 15 export-limiting measures.
At the upcoming COP28 (30 November- 12 December in Dubai), governments must commit to taking serious action to curb the impacts of our food and land use systems on our climate. This includes: (1) urging nations to include emissions from food systems in their climate commitments; (2) addressing poor water management; and (3) adopting climate-resilient agriculture practices.
Agriculture and GHG emissions
A lack of sustainable agriculture production has made the food and land use sector a major contributor to total greenhouse gas (GHG) emissions. Global food systems account for?31% of global emissions?and could become a major factor in exceeding 1.5°C of warming between 2051 and 2063.?
Moreover, agricultural?land today takes up 38 percent of the global land surface. Nearly one-third of this is used as cropland, while the remaining two-thirds consist of meadows and pastures for grazing livestock. This comes at the cost of extensive deforestation and biodiversity loss. ?Agriculture accounts on average for? 70%?of all freshwater withdrawals globally.
The challenge is even more acute for India, which accounts for about 17% of the world's population but only 4% of the world's freshwater resources. In fact, nearly 55% of Indians are dependent on agriculture. With the Indian population estimated to reach 1.67 billion by 2050, the demand on water, food and energy is only expected to increase.
Addressing Poor Water Management
Climate change has substantially impacted agricultural productivity, making better water management a necessity. India's chief crop produce—rice, wheat, and sugarcane—consume the most water. Indian agriculture accounts for 90% water use due to fast-track groundwater depletion and poor irrigation systems. Due to an inept water resource management system and persistent climate change, the country faces regular water shortages.
Distorted water pricing has compounded the issue and is chiefly responsible for the over-extraction of India's groundwater. Furthermore, subsidized electricity to farmers for pumping water for agricultural activities has led to instances of increased groundwater extraction, and shifting cropping pattern towards more water-intensive crops, like the rice paddy.
Efficient irrigation systems should be developed and implemented to economize water and reduce crop vulnerabilities. The use of water-saving technologies and conservation agriculture technologies, such as drip sprinkler irrigation and sub-soil irrigation, have proven extremely effective in both water conservation and increasing crop yields.
Alternate wetting and drying (AWD) and Direct Seeded Rice have also demonstrated success as water management techniques for rice plantations, whereas efforts to expand the use of millets, a highly nutritious crop that can grow on arid lands and is resilient to climate changes, in emerging economies should also be accelerated.
Climate Resilient Agriculture
It is well established that climate change is a threat to agriculture, and resilient agriculture practices forged through efficient technologies, innovations, and circular economy practices must be incentivized and scaled.
Despite being the world's leading producer in jute, milk, wheat sugarcane, vegetable, and rice, India continues to face post-harvest losses. A 2022 study revealed that between harvesting and consumption, the country lost 5-13% of its fruits and vegetables and around 3-7% of crops that included oil, seeds, and spices.
In particular, the significant use of chemical fertilizers by Indian farmers due to huge subsidies given by the government is a major contributor not only to emissions and environmental pollution, but to the degradation of soil.
Sustainable alternatives, such as nanofertilizers and bioinoculants like mycorrhizaes should be explored to both reduce burdens on the government as well as curb the environmental impacts of traditional fertilizers. Combined agro-waste (crop-residue and livestock manure) management and increasing the use of biogas plants can also help to reduce carbon emissions and produce more resilient crops.
The world is ready to make a transition towards sustainable food and land use practices, and national leaders should seize this opportunity to intensify their fight against climate change. COP28 offers an important platform to accelerate the transformation of our food and land-use systems towards a better, progressive future.
?
Vibha Dhawan is Chair of SDSN South Asia and Director General of The Energy and Resources Institute (TERI)
IPS UN Bureau
Follow @IPSNewsUNBureau
Follow IPS News UN Bureau on Instagram
© Inter Press Service (2023) — All Rights ReservedOriginal source: Inter Press Service