Holger Rune went down fighting against Novak Djokovic in his opener at the 2023 ATP Finals, losing in a three-set battle that lasted over three hours on Sunday. Regardless, the Dane was proud of the display he put up against the World No. 1, especially with the way he managed to make use of his new coach Boris Becker.
Becker, who previously coached Djokovic for three years, joined Rune's camp a few weeks ago. The partnership has been fruitful already, with the 20-year-old reaching the semifinals in Basel and the quarterfinals of the Paris Masters ahead of his trip to Turin.
Speaking to the press after his 6-7(4), 7-6(1), 3-6 loss to Djokovic, Holger Rune hailed his team for helping him through every period of the match, especially during his service games against the 24-time Grand Slam champion.
"It was great support from my team. I think they help me throughout every period of the match today, which is very nice for the player, that you feel you have the strong support behind you," Rune said.
"It was small key things to stay focused on my serve. My first serve is very important against Novak because if you don't put the first serve, you have a little bit of pressure because he returns so well," he added.
When asked what advise Becker offered him, the eighth seed revealed that the German reminded him to play on his own terms — a rather difficult task considering that Djokovic forced opponets to adapt to his own rhythm. It was a piece of advice, therefore, that proved very helpful to the Dane on the night.
"So, yeah, was small things to remind me on my identity of my game, to play on my terms, even though it's difficult against Novak because he try to play on his terms. It was like a battle of which terms there was going to be played on, and he won that battle," Holger Rune said.
"Boris Becker has been there many, many times himself, which helps" – Holger Rune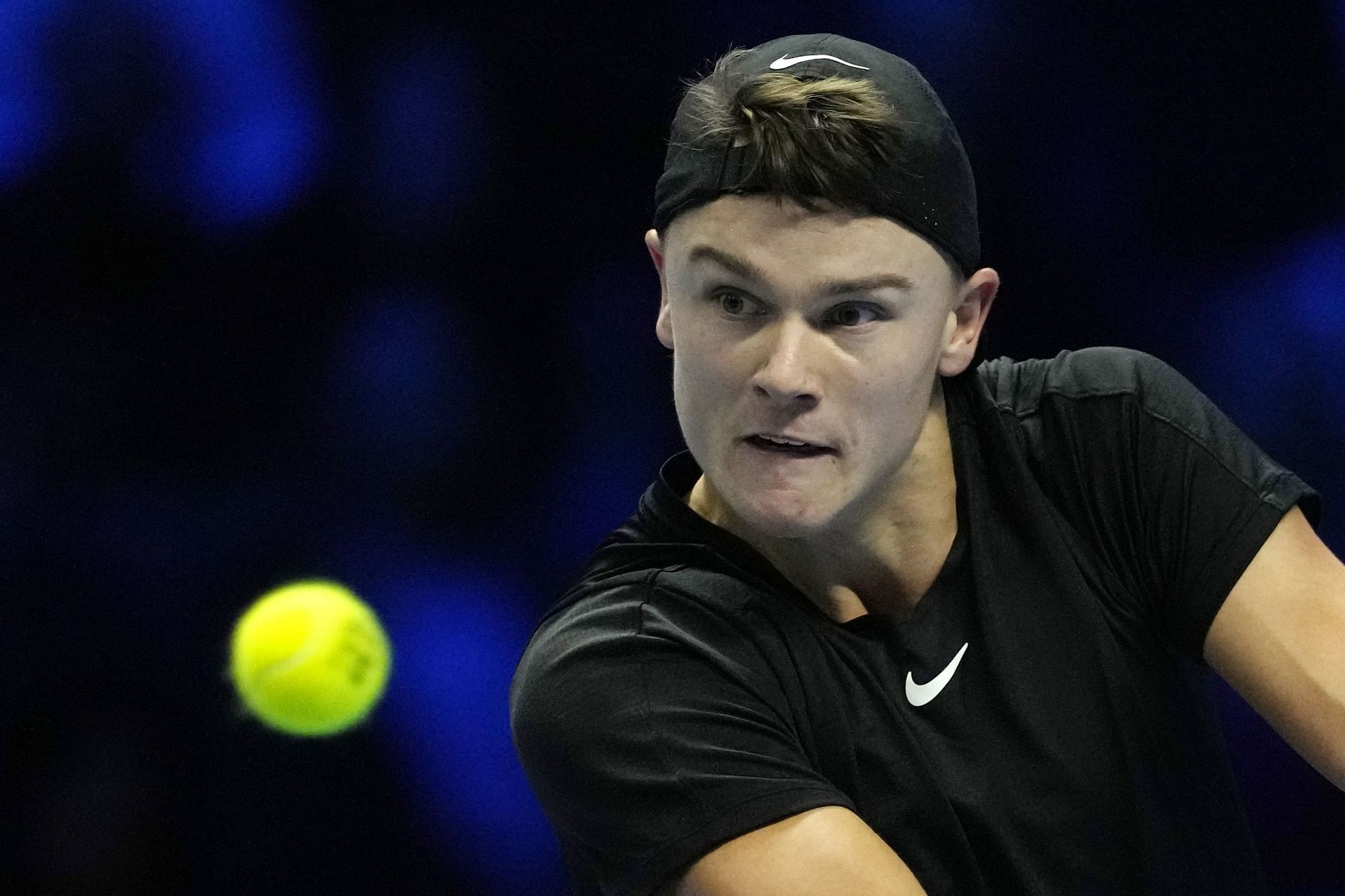 Holger Rune also touched on his relationship with Boris Becker so far, stating that the fact that the six-time Grand Slam champion has already experienced the biggest moments on the court himself makes him a valuable asset.
Despite the loss, Rune remains confident of reaching the semifinals at the ATP Finals, which will require wins against his next two opponents — Jannik Sinner and Stefanos Tsitsipas.
"It's great. It's really good. I mean, of course he's right there. He's been there many, many times himself, which helps. He can give out from his experience, give that to me on how to handle the things on the court, off the court. Yeah, I mean, we still in the tournament, so let's continue to fight," Holger Rune said.