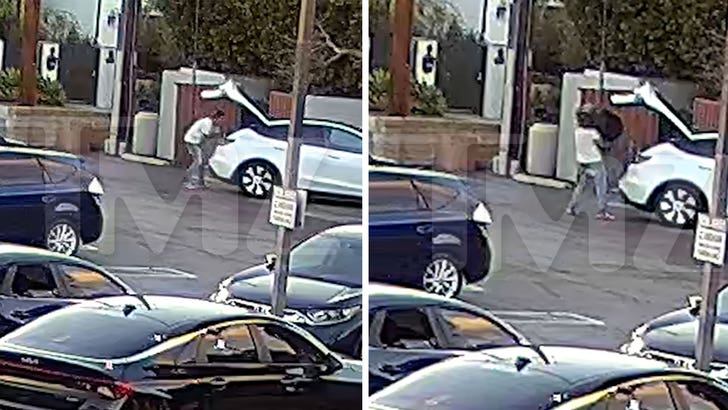 TMZ.com
Samuel Haskell Jr. was caught on camera dumping what very well may have been the torso of a body police found in Encino, CA Wednesday … and TMZ has the video, which aligns almost perfectly with video of Haskell with identical bags at his home.
We've obtained new footage which shows Haskell pulling into a parking lot in Encino late Tuesday afternoon in his white Tesla, casually parking by a dumpster and opening up the back to grab what appears to be a large, heavy garbage bag. Haskell struggles as he places it on his shoulder, and then hurls it into the trash bin.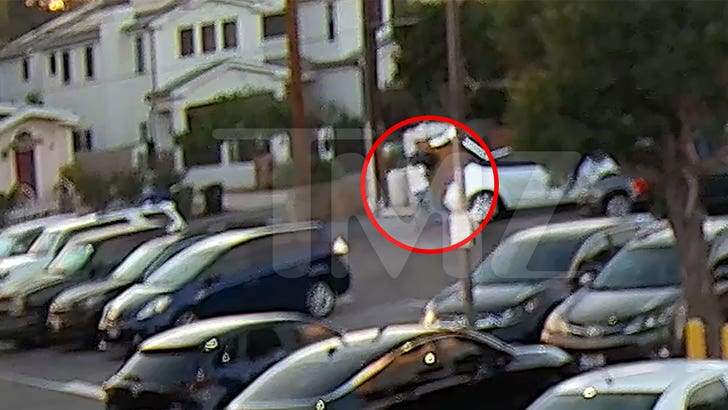 TMZ.com
We obtained two clips — one from a slightly closer angle, and another capturing the scene from a little further away.
This is the same location, and apparently the same garbage bin where a homeless person found a dismembered human torso in a strip mall parking lot early Wednesday.
Cops swarmed the area and quickly arrested Haskell for murder. His wife, Mei, and her parents are all missing. It's unclear whose torso it was … but we know it was a woman's.
Now here's how the dots all connect. TMZ posted video earlier today showing Haskell at his home Tuesday afternoon as some day laborers drive up and then help Haskell carry big garbage bags — seemingly identical to the one he later tossed — into a nearby truck.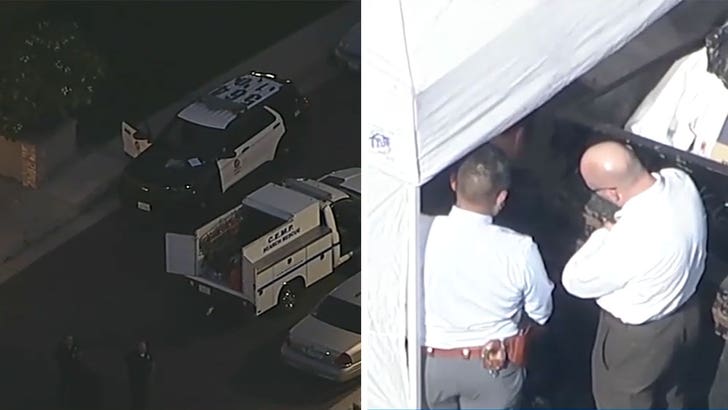 ABC 7
One of the workers told NBC4 L.A. … Haskell told them there were rocks in the 3 bags, but they were suspicious because the contents were soft and squishy. They left, but drove just a block and decided to open a bag, where they found body parts, including a belly button.
The workers returned to Haskell's house a few minutes after they left, returned the bags and placing them on his driveway, and returned payment. They then went to cops.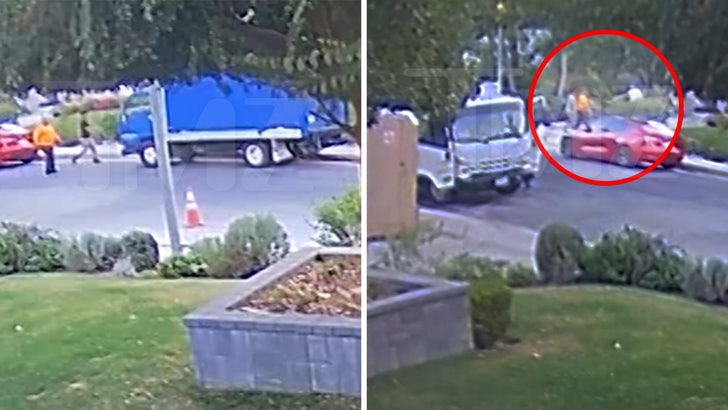 TMZ.com
Now this is critical — Haskell then left his home in his Tesla around 4:22 PM, and at 4:45 PM (when this new footage starts) … you see him pulling in and dropping a large trash bag in the bin. That bin is 6 miles from Haskell's house, so the time matches up.
No word on where the other bags might've gone.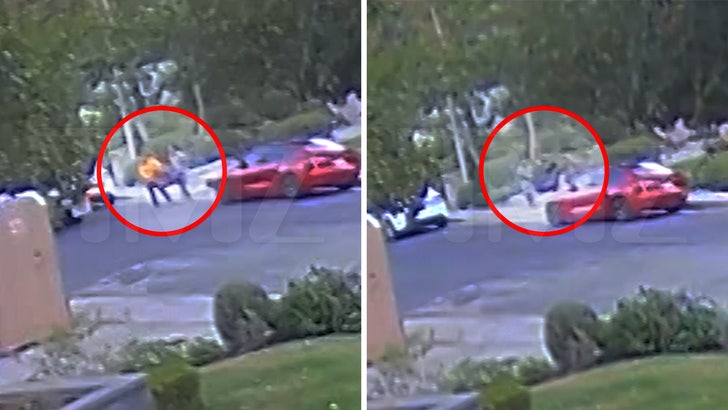 TMZ.com
Haskell is the son of a former powerful Hollywood agent, Samuel Haskell Sr. … who used to rep the likes of Dolly Parton and a slew of other A-listers before retiring from WME in '05.
He continues to work with Dolly on TV specials of hers, but hasn't commented on his son's arrest just yet. Haskell Jr. remains in police custody on $2 million bail.