Olivia the Corgi — known as 1/2 of the famous doggy duo "Hammy & Olivia" — has died … this according to her owner, Chris, who broke down in tears telling fans about her recent health emergency.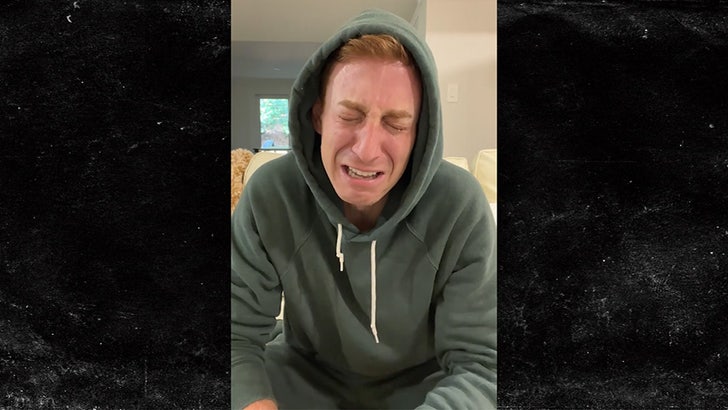 TikTok / @hammyandolivia
Chris got extremely emotional in Wednesday's video, telling people Olivia passed peacefully after an emergency — saying she was unable to empty her kidneys and he and his partner, Sarah, made the tough call to put her down … adding, "We just didn't want her to suffer."
He rightfully says the family is "crushed" by the sudden death … adding she was his best friend, and is urging his fellow pet owners to love their furry friends a bit extra today.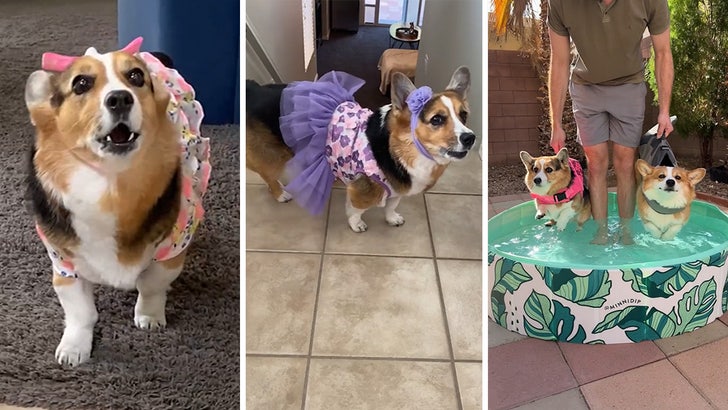 TikTok / @hammyandolivia
Olivia and Hammy rose to viral fame in 2020, gaining traction for their hilarious videos together — getting decked out and hilarious costumes and even barking in a handful of comedic sketches, too.
Waiting for your permission to load the Instagram Media.
Their stardom didn't end online, however … because the pups — along with Chris and Sarah, of course — made it onto shows like "Access Hollywood" and several L.A. local news programs to talk about their recent dog food cookbook, "Barkcuterie."
Olivia was only 8 years old.