Donna Kelce is givin' all her love and attention to Taylor Swift … because Travis Kelce's mama was spotted watching the singer's "Eras" Tour film in theaters!
Swiftie Dannielle Sparks said in her TikTok it was her 4th time checking out the Taylor Swift concert movie — a true fan — but she spotted a familiar face while stepping out of a Florida movie theater.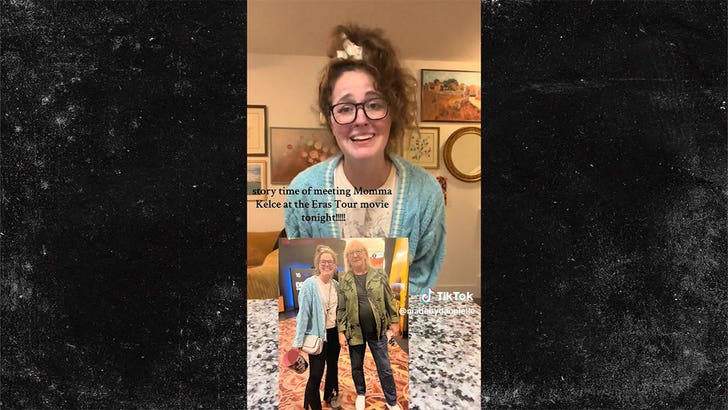 TikTok / @madebydannielle
Once the credits rolled, Dannielle says she bumped into Donna and was SHOCKED … calling it one of the greatest moments of her freakin' life. The best part? She says no one even knew Donna was in the building during the screening.
After chatting it up with, according to Dannielle, the "sweetest human ever," she says she offered Donna a friendship bracelet, but she politely declined — 'cause she's already got way too many!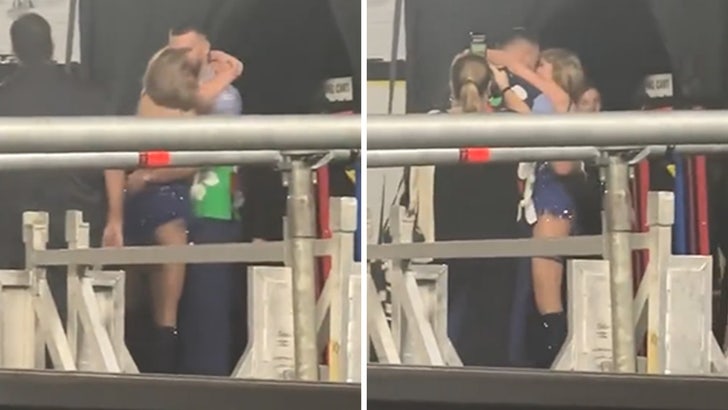 11/11/23
As you know, Taylor and Travis were spotted smoochin' at her Argentina concert over the weekend … and she changed the lyrics to her song, "Karma," just for the football star.
She ended up singing, "Karma is the guy on the Chiefs, coming straight home to me," and Dannielle claims the fans in the theater used the new words during the screening — apparently, singing it right in front of Donna!