Singer Carly Waddell — more known for her TV dating conquests — opened for Nick Carter Thursday wearing a t-shirt with Lady Gaga sitting at a piano. Interesting, since she had a huge issue with the star doing just that during their time together at college.
In fact … Carly said she would be driven crazy by the singer showing off her vocals on the piano when while they were in an NYU cafeteria — a statement that caused widespread fury among Gaga's Little Monsters.
Waiting for your permission to load the Instagram Media.
But, the musician took the backlash in stride with her choice of stage attire for the Akron, Ohio stop on Nick's "Who I Am" tour.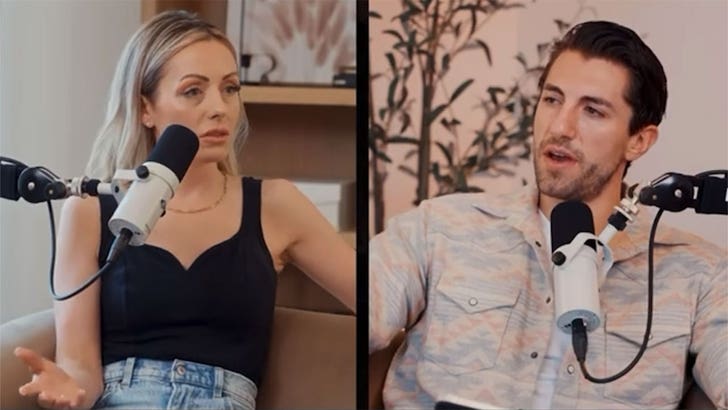 Trading Secrets with Jason Tartick / ZTPR
Remember … just days earlier, Carly explained on fellow "Bachelor" alum Jason Tartick's podcast that she was "not a fan" of Gaga when they were students at NYU's Tisch School of the Arts.
She cited Gaga's main offense as her singing "Wicked" at the piano at the top of her lungs during break every single day, which forced her to eat her meals in the hallway away from the commotion.
Looks like Carly's changed her tune, and Gaga's won herself a new fan.